We are proud to share the participation of Aldo and Yasmin, scientists of our µBone project 14, in the article "Propionate reinforces epithelial identity and reduces aggressiveness of lung carcinoma" by Ramesh V, …, Antonelli Y, Leal-Egaña A, …, and Ceppi P, that was just published in EMBO Molecular Medicine (IF 14.005). The PDF link of the journal can be found here.
Enjoy the read!
Furthermore, we would like to highlight the lab rotation of Aldo and Yasmin to the lab of Anna Dubrovska in Dresden as well as their participation in the symposium "Good Bye Flat Biology" in Berlin.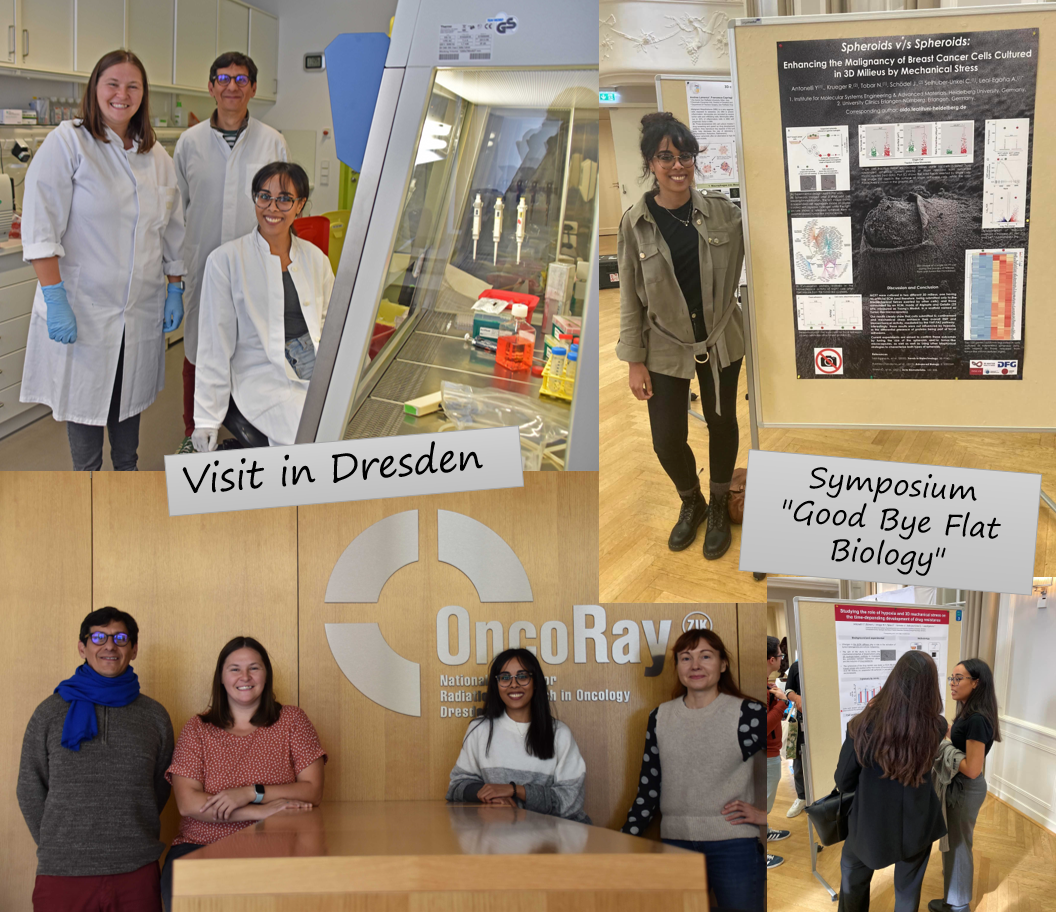 We are very impressed by their productivity! Keep up the good work.